So, at the beginning of the year I joined Jon Acuff's
empty shelf challenge
. I've posted one book (hangs head in shame) This is my big "catch up" post where I tell you what I've been reading lately. Because I have been reading, just not posting :)
Over the past 2 weeks I've read a TON of homemaking books that are a part of
The Ultimate Homemaking Bundle
so I can give an honest opinion of their merit.
Without further ado, here are my favorite books from the bundle, which can be ordered now through Monday April 28 2014,
here
.
How To Manage Your Mouth:
If you are a human being you need to read this book. If you are a human being who cares for young children, you need it even more. I love how Connie uses scripture and humor at every turn. It's an easy read that I sat down and finished in one sitting, but it can be used as a daily devotional as well.
It's Me Or The Coupons: These coupon tips work, and they are simple too. I sat in on a coupon seminar (yes they have coupon seminar) several years ago and the same techniques that Beth shares in this book are what I learned there. The tips and tricks WORK, I know first hand. If you don't know where to get started with coupons this book is an excellent place.
Blog At Home Mom: This book is a must read if you are a work at home mom, who blogs. My blogging and my mothering were so out of balance a year ago, this book deeply convicted me. Christin uses plenty of scripture and is very encouraging. I highly recommend.
101 Independent Activities For Toddlers: An excellent resource for moms with toddlers, but invaluable for moms who are also trying to homeschool older children as well. Sometimes the littles just need something fun to do, this book has excellent ideas.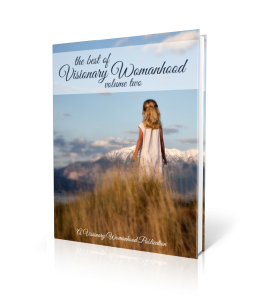 The Best of Visionary Womanhood Volume 2: There are some chapters in this book that are absolute gems, and invaluable to wives and moms. But...... there are some philosophical and theological differences I have that prevent me from giving a whole hearted approval of the book. Keep in mind though it's written by homemakers who are living their Christian faith and have a ton of experience, that in and of itself has great value.
The Homemaker's Guide To Creating The Perfect Schedule: I liked the first section of this book, but I LOVED the second section that dealt with scheduling the homeschool day. I came away with excellent tips I had never thought of that will be a huge asset to us in the future.
The Sweeter Side of Candida: If you're on a limited sugar diet, this cookbook will be a treasure. Not only do the recipes look fantastic (even if they are sugar free), there are also excellent tips for cooking with sugar substitutes.
How To Build a Strong Christian Home: 5 years ago, I would have absolutely loved this book. I definitely think it's more for a woman who is newer in her marriage or newer in her faith. I could also see it's benefit for someone who wants to deepen their commitment to Christ in their family but doesn't know where to start. What I do really like about it is the authors tone of love and not judgement.
So there's my empty shelf catch up. I'll probably be posting some reviews on Amazon too in the near future. If you haven't checked out the bundle, you must. It's an incredible value and sure to be a blessing.
Sign Up and For Lessons From Ivy's Free Newsletter
And Get Instant Free Access To 5 eBooks
And Nearly 100 Pages of Free Printables