When I first started blogging I had no idea what link-ups were, but I quickly learned not only are they a great way to increase traffic to your site, but they are also a wonderful way to "meet" like-minded bloggers.
But I'm a bad blogger because even though I have all of these buttons on my
encouraging places page
I'm really bad about including a link in each of my posts. No more excuses though! I will be including a link to this blog post automatically in all my future blog posts, so that everyone else can meet these lovely ladies.
These are the hops I frequent, if you enjoy Lessons From Ivy you will love these sites, and everyone who participates in the hops. I have "met" so many lovely blog friends through these link ups. Enjoy. And Be sure to enter in to my
giveaway
for the Child Training Bible (I'm so excited about this one!)
Monday Link Ups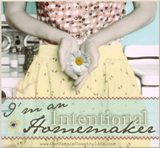 Friday
To stay up to date, and have access to my free e-book
Subscribe or

Like

Lessons from Ivy