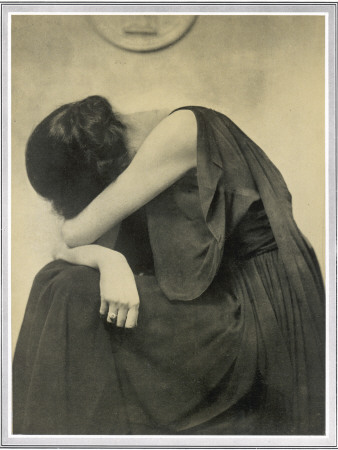 Pregnancy loss at an gestational age is heart-breaking, loosing a full term baby is nothing short of devastating. In
yesterday's post
my friend Becky shared her story of loosing then delivering her baby at 38 weeks gestation. This is the rest of her story:
Jeffrey was delivered around 1 p.m.
I praise the Lord that we got to be with him for so long.
We took pictures which I strongly suggest you do if you are in the same situation. It helps you to remember that, "Hey, I had a baby. I was there. I went through all the pain. And this is a valid precious life that I carried. E
ven though I may not have him now, he is still my son."
There is even a volunteer organization call "Now I Lay Me Down to Sleep" that takes professional pictures of the baby at no cost to the grieving family. I keep the pictures in a memory box for now.
I thank the Lord for kind nurses, some of whom were Christians. They put us in a secluded room and shut the door. It was hard to hear the first cries of other babies knowing that my son would never have that. One thing I have learned (sometime later) is that

when I start to think about all things that I won't ever get to do down here with my son, that I just need to start praising the Lord.
My mom even suggested I start making a written list of them for the times when I need reminding of how good the Lord really has been to me.
The road has NOT been easy, but whoever said it would be?

There are a few things that have helped me along the way. My husband is wonderful and we have grown so much closer to each other and to the Lord. My girls, have always been precious to me, but they are so much more now. I don't like being without them.
My parents have been incredible. They know what we have been going through because they have been through it themselves and God has brought them through.
The book "Empty Arms" was given to me by the hospital and was great for all those things that you don't think about and it explains all the things you might be feeling. The second book that was a blessing is "I'll Hold You in Heaven" Remembrance book. The third and the most important, it's my Bible.
More than anything else, you need to cling to the Lord if ever you are in a similar situation. He knows you. He cares about you. He didn't TAKE my baby(although I have angrily accused Him of such). My baby was His to begin with. He just let me take care of him for a little while. He allowed it and He allowed it not for one reason, but for THOUSANDS of reasons.
Who are we to limit God to one reason? I and my son are just a part of God's incredible plan. God is working in so many lives right now because of what my family and millions of other are going through.
" Thou wilt keep him in perfect peace whose mind is stayed on Thee: because He trusteth in Thee. Trust ye in the LORD for ever: fo in the LORD JEHOVAH is everlasting strength."
Isaiah 26:3-4
I find that whenever I start to "woe is me" and dwell on myself instead of keeping my mind stayed on Him, then that's when I have a bad day and that's when I begin to fall.
Trust the Lord. He has all the strength you need and He knows what He is doing. He loves you so much and His thoughts of you are innumerable. Take comfort in His Word. And don't be afraid to tell Him EVERYTHING in you heart and ALL your thoughts. Even when you are mad at Him, you need to tell Him that. He understands.
One last thing that I remind myself of is that God's Son died too. And because God gave His Son to die, I WILL get to see my son again.
Yes, it's still painful, and yes, God is still teaching me. But with His Grace I'll continue to grow and learn the lessons He has for me
To stay up to date, and have access to my free e-book Subscribe or Like Lessons from Ivy