Be not deceived; God is not mocked; for whatsoever a man soweth, that shall he also reap. For he that soweth to his flesh shall of the flesh reap corruption; but he that soweth to the Spirit shall of the spirit reap life everlasting. And let us not be weary in well doing for in due season we shall reap, if we faint not. As we have therefore opportunity, let us do good unto all men especially unto them who are of the household of faith.
Galatians 6:7-10 KJV
We are always sowing. The question however is what. A gardener would be shocked if they purchased watermelon seeds and then come harvest found pumpkins waiting for them. It simply doesn't work that way.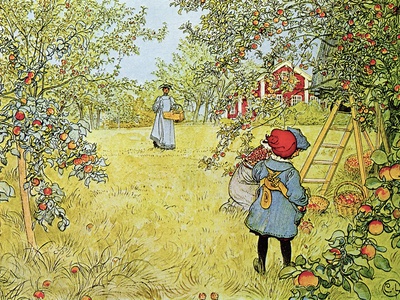 Even if we don't realize it we are always sowing seeds in our life. They could be seeds of laziness, unkindness, anger, or ungratefulness. Harvest time will come and there will be a sickly crop awaiting us.
On the flip side, if we are sowing the things of the Spirit, love, joy, peace, and if we are spreading the Gospel we can also be assured harvest will come, and there will be fruit waiting for us.
This passage of scripture is as much cautionary as it is encouraging. Keep pressing on, keep sowing the good things. Don't get discouraged! There will come a reaping day and if you've been faithful you will see a blessed harvest.
Have you ever been discouraged in your ministry service?
Sign Up and For Lessons From Ivy's Free Newsletter
And Get Instant Free Access To 5 eBooks
And Nearly 100 Pages of Free Printables